Is It Sweet?
Reggie Rockstone is a celebrity and star rap musician in Accra, Ghana where he inspired a young generation of musicians and continues to draw huge crowds. But when he comes to New York to play for the Ghanaian community, he experiences the unexpected humor, struggles, and pleasures of life as an anonymous African superstar on the fringes of a cosmopolitan American city. This film is an experimental documentary built around the spaces, humor, and sounds of African hip-hop music in America. It presents a series of intimate portraits of Reggie and his group of collaborators and friends as they travel, perform, and debate politics, race, and stardom. Is It Sweet? is a follow-up to director Jesse Weaver Shipley's Living the Hiplife which documents the birth of popular hiplife and hip-hop music in Accra, Ghana, by following Reggie Rockstone's rise to fame, in the process examining political and social transformation for a youth generation in Ghana.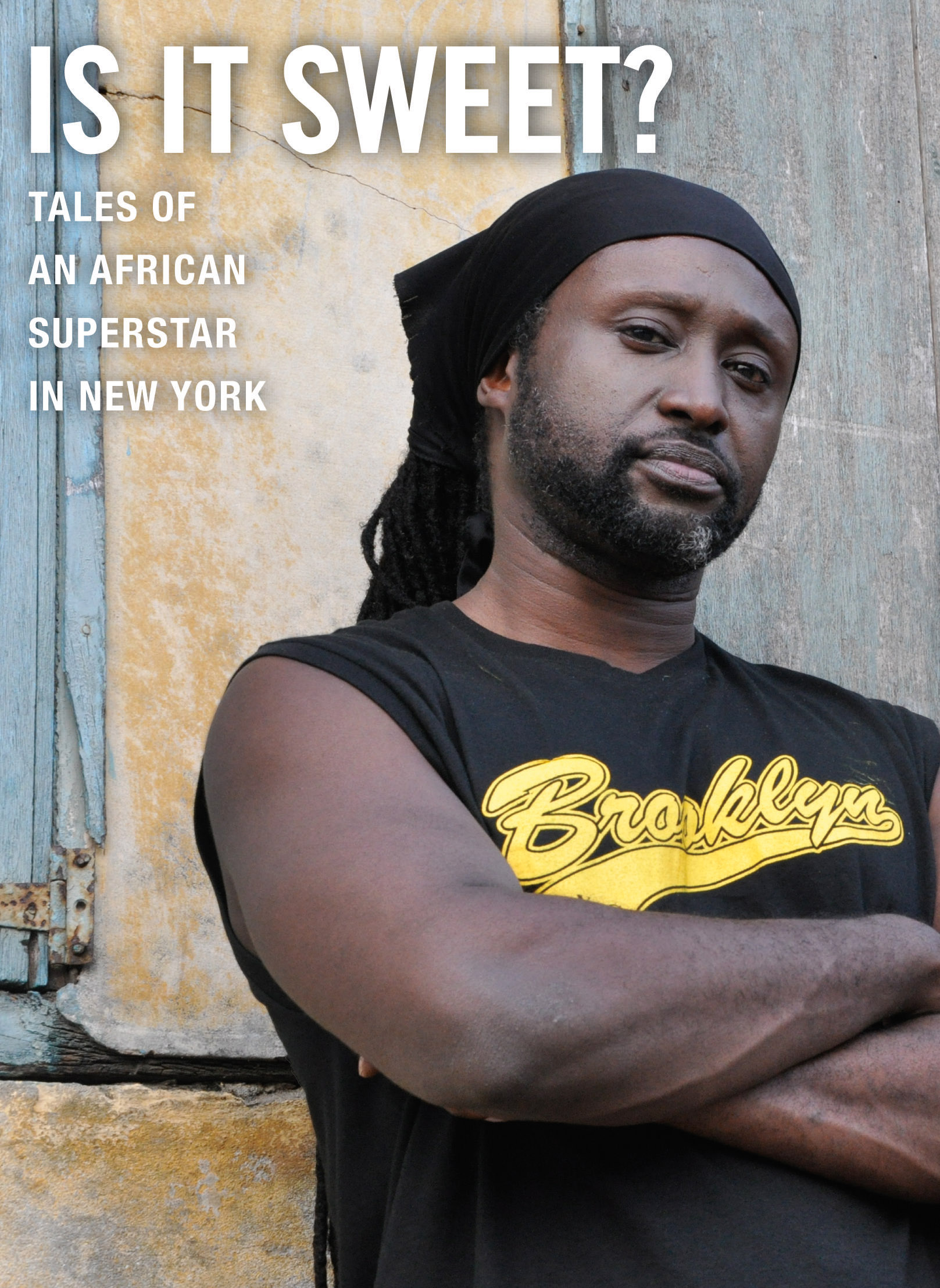 Chapters:
1-Rab and Reggie's East Coast Tour
2-Dhoruba's House
3-Independence Day Concert at Gaucho's Gym
4-Race in America with Rev. Wright
5-Staten Island Music Video Shoot
6-Dhoruba's Political Discourse
7-Rab and Reggie head to the Bronx
8-Reggie's Farewell Concert at Zoodoo Night Club
This film is an intimate portrait of Ghanaian hip-hop star Reggie Rockstone. It is an experimental documentary that explores a slice of West African life transposed to America following Reggie and his friends and collaborators through a series of public events and casual encounters. The film includes footage recorded by a number of the film's main characters. Its production and editing style reflect an informal, insider's view of Reggie's life as a musician and traveler. It focuses on moments of reflection, debate, and humor in the midst of daily life.
Nana Yaw Reginald Ossei, better known as Reggie Rockstone, is a hip-hop star and media celebrity in Accra the capital city of Ghana. He was a breakdancer in in 1980s Accra before moving to London to begin a rap career. In the 1990s he returned to Ghana pioneering hiplife music, a new style combining rap with traditional highlife. His Twi language rap inspired a new generation of pop musicians, helping launch the glamorous celebrity culture of Anglophone West Africa. In Ghana he draws huge crowds at concerts, hosts reality TV shows, and runs a popular nightclub. But abroad he is not as well known, and when he comes to perform for Ghanaians in the United States, he is not sure what to expect. This film follows his journey as he meets fans, collaborators, and old friends. He works with young struggling musicians, shoots music videos, and performs at small clubs. While he is celebrated by Ghanaians, his relative anonymity in America gives him room for reflection.
He reunites with both his former manager and producer who have relocated to the United States after living in Ghana. They come together for Reggie's visit, reflecting and reminiscing. Their divergent paths drive conversations about politics, race, music, and money. Reggie reunites with his producer and beat-maker Rab Bakari. A child of New York's original hip-hop scene, Rab moved to Accra to produce Reggie's seminal albums in the early 1990s before returning to New York to work for Universal Music Group. Reggie stays with Dhoruba Bin Wahad, a former Black Panther Party leader who became Reggie's music manager and mentor when he moved to Ghana in the early 1990s. He recently relocated to New Jersey, working as a political commentator and activist, as an outspoken critic of American empire, the prison-industrial complex, and racial politics. As they have done for years, Rab and Dhuroba orchestrate Reggie's tour and guide him from behind the scenes. As they plan Reggie's concerts and appearances, they meet up with a cast of aspiring musicians and young Ghanaians who work day jobs to struggle in the alternative world of African hip-hop music. Reggie's humor and irreverence shape this film's intimate, aspirational, and irreverent story of life for an African superstar in New York.